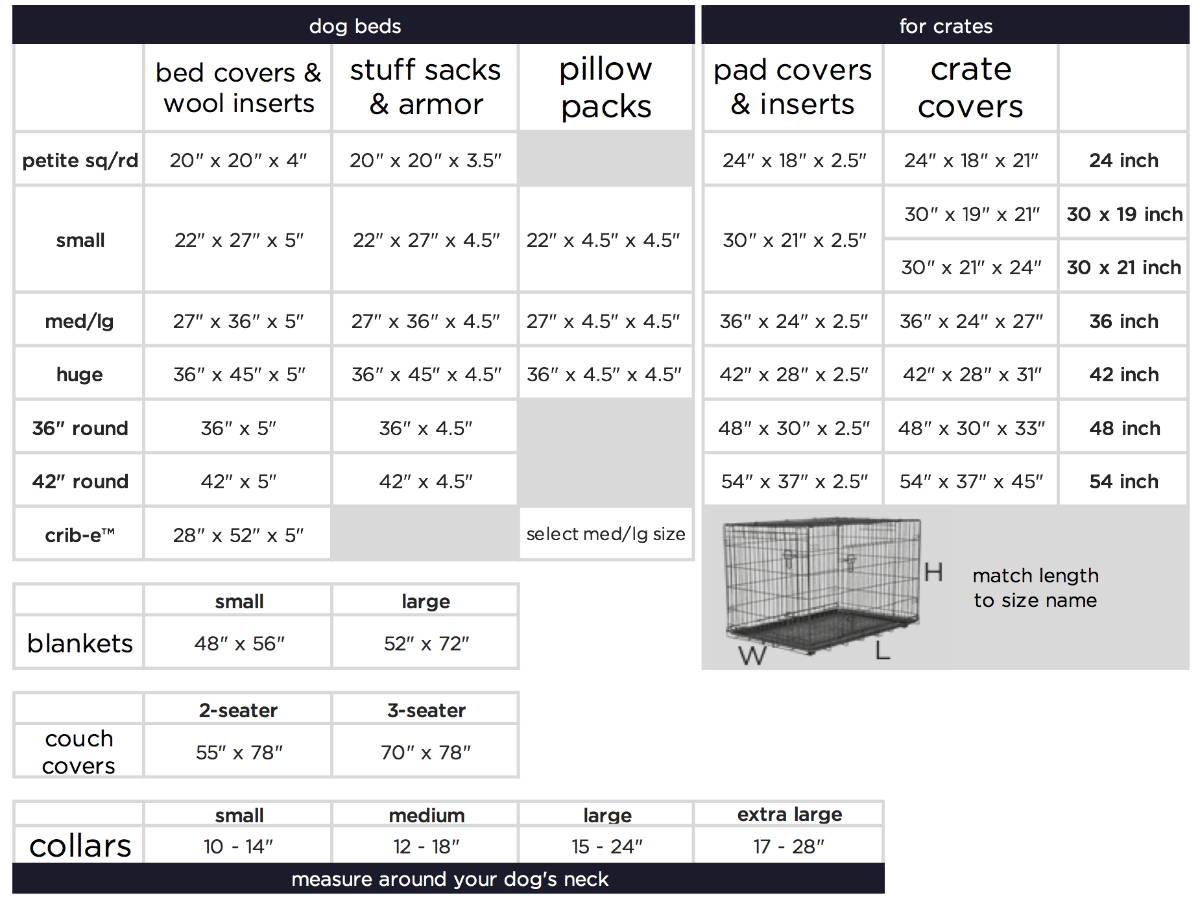 please refer to the size chart above and measure your crate's length, width, then height. match the length of your crate to our closest size name for your best fit.
why are there two sizes for 30 inch crates? amazon basics, frisco, and midwest tend to make their 30 inch crates with a width of 19 inches. other brands use 21 inches. we make covers for both sizes so you can have a great-fitting crate cover!
our dog bed cover measurements are listed in the chart above, but you might find it easier to shop based on your dogs weight. if you're in between sizes and your dog mostly stretches out when resting, we suggest sizing up.
if you're looking for dog bed replacement covers, please measure your existing insert and compare those measurements to our size chart.
petite square/round: up to 15 lbs
small: 15 to 30 lbs
medium/large: 30 to 70 lbs
huge: 70 to 120+ lbs
36 inch round: 30 to 70 lbs
42 inch round: 50 to 90 lbs
for those customers that don't have enough old pillows, blankets, etc. around their home to stuff a new dog bed, we offer sustainably sourced wool-filled dog bed inserts.
we worked for over 2 years to find the best possible farm to partner with and we're happy to say they are based in our home state of california!
all of our wool-filled inserts are handmade in our oakland warehouse and each one is stuffed and weighed to meet our high standards for a comfortable dog bed.
our wool ...
is 100% all natural
stays cool in the summer & warm in the winter
will last for a lifetime
is anti-microbial & chemical free
is responsibly sourced in california
when you combine our 100% cotton canvas dog bed covers with our wool-filled inserts you get the perfect year-round dog bed!