free gifts are available to all customers, but free shipping is only available to the contiguous US. for international destinations we offer affordable flat rate shipping.
how to get your free gift
when you're done shopping and ready to check out, visit the shopping cart first
look for the free gift message and click the link to access your free product
add the free product to your cart and then proceed to checkout
please note: the promo works best if you add the free gift as the last step before checkout. this allows the promo logic to show you the best offer.
↓ look for this message in your cart ↓

gift tiers: free items are added as you spend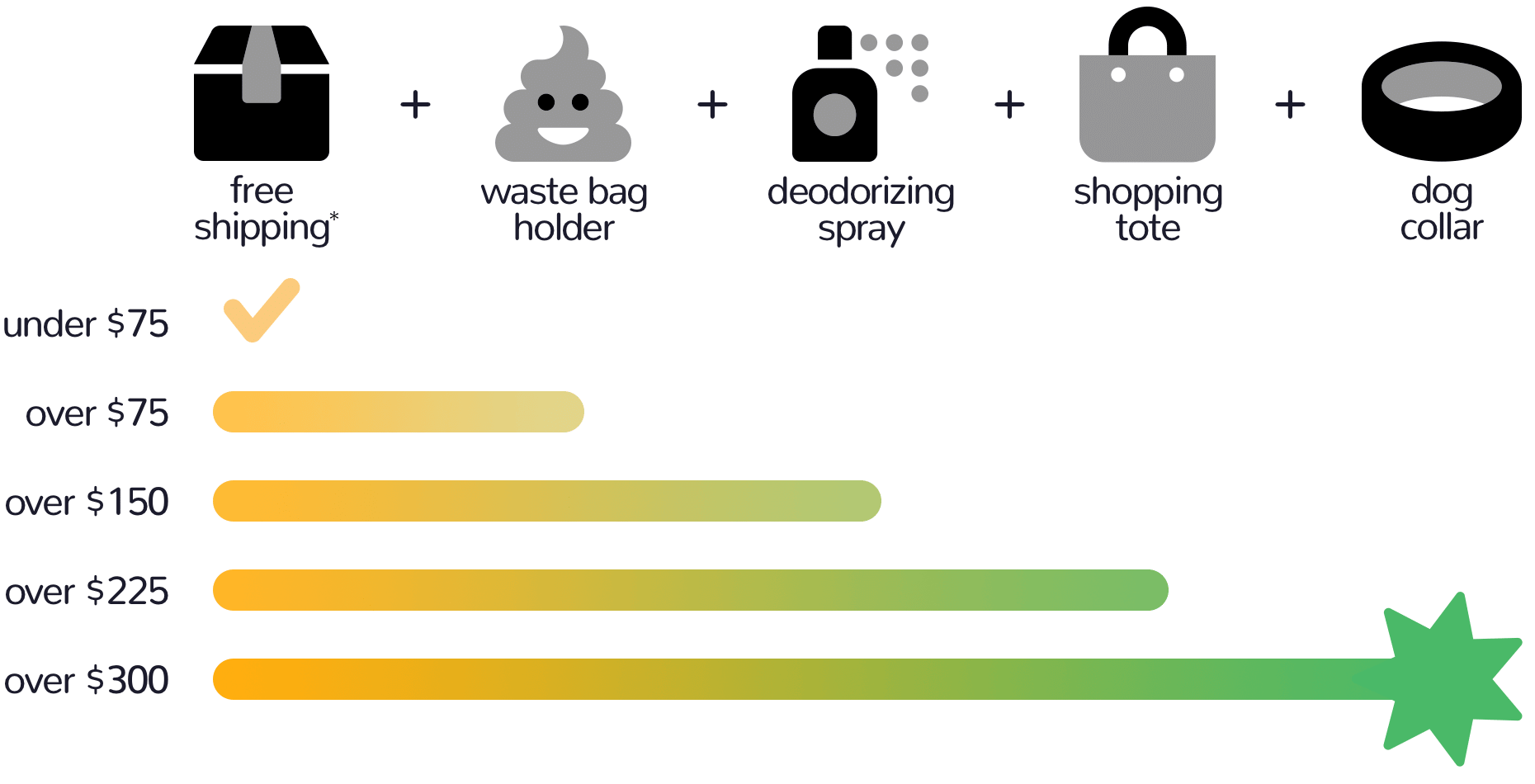 please note: free gifts cannot be combined with any other discount or offer. one free gift (or gift "set") per purchase, per customer. free gifts cannot be redeemed for their monetary value and cannot be returned for any refund or store credit amount.
if you return some or all of the items in your order please also return the corresponding free gift(s). failure to do so could result in a less than full price refund.