our revolutionary dog bed duvets give your dog a comfortable, clean spot to relax — without sacrificing your style. all of our designs are created in-house, so they're totally unique!
molly mutt dog bed duvets aren't just stylish, they're also super easy to clean. instead of figuring out how to wash an entire bed or throwing out soiled stuffing, simply remove the padding from your dog's molly mutt bed and throw it in the wash along with the cover.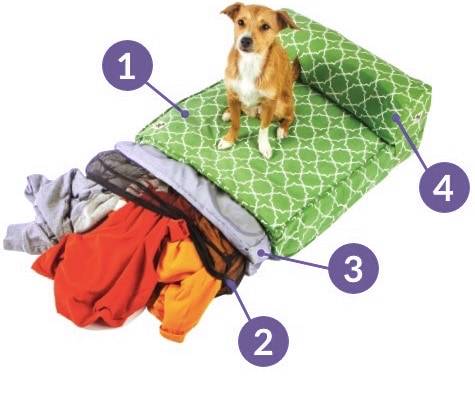 our dog bed duvets are made from 100% cotton canvas that is durable, washable, and pre-shrunk. indoor/outdoor duvet covers are made from a poly/cotton blend and are treated to be water resistant.
when you fill one of our covers with your old stuff not only do you help keep textiles out of the landfill, but you create a plush spot your dog will love. dogs love their owner's scent, so those old clothes in your closet are the perfect stuffing!
stuff
simply fill our beds with your old pillows, blankets — anything soft from around your home.
sniff
your dog's favorite scent? it's you! as a result, the molly mutt bed is the dog bed dogs love.
snooze
rest easy. molly mutt beds are durable, washable, free from harmful chemiclas — and as you can see — lovable.