molly mutt is proud to be rated 5 stars by our customers
5-star products, 5-star customer service
based on over 1,500 reviews from real customers
quick email responses—usually within 24 hours
call us Mon-Fri at (510) 238-8400, we'll pick up!
superior fabrics and workmanship for long-lasting quality
one-of-a-kind designs—we never us pre-printed fabrics
"Great selection of cute dog bed covers. Really easy ordering process and when they arrived, very well made. Super impressed! I also noticed the colors coordinate really well because I got different colors and patterns of bed covers and bolsters but it would be easy to mix and match."
Twochisinapod
"My service was fantastic easy order and fast delivery the dog crate cover was so nice fit was great. Looked at a lot of covers from other online sites this was the BEST from start to finish."
cgalioto
"Great product and FANTASTIC customer service! They contacted me to let me know that the bolster pillow I selected was not the best match for the crib-e cover I was getting and suggested a better option."
j9mfsaxe
"GREAT PRODUCT, high quality. this is my second purchase. i've had the first one for years and it's still like new! i only purchased a new one because i changed my color scheme."
klmccready
"This is my second purchase from Molly Mutt. We have four very high quality bed covers in our house. They're easy to put on/remove, easy to wash and they stand up over time and look great! In my opinion, these bed covers are well worth the money."
lloyda0210
"The only thing that tops the customer service I received is my dogs' love for their new wool beds. ... The first night Barnabas, my adopted Red Bone Coon Hound, was missing from his "formerly favorite" bed, in my bedroom. Yes, you guessed it-I found him snuggled up on his new Molly Mutt wool bed. "
Tsdonovan1
"My two pups love both their sheepy wool filled crate pads and their dog beds. The beds are well made and durable, and the customer service is top notch. I highly recommend Molly Mutt!"
alicomp1
"i have been looking for replacement dog bed covers for a few weeks... I stumbled upon Mollymutt after one of many Google searches, quickly ordered 4 med/large covers (1 is an insurance in case the puppy gets chewy again) and they arrived within a week. The covers are well made and seem to be constructed of good heavy weight fabric. Very pleased!!"
canhope1
"I have ordered from Molly Mutt since 2012 and am always pleased with how easy the transactions are and how fast I receive my orders. Not to mention the quality, which is superb! The covers are super durable and easy to wash. "
isabaltimore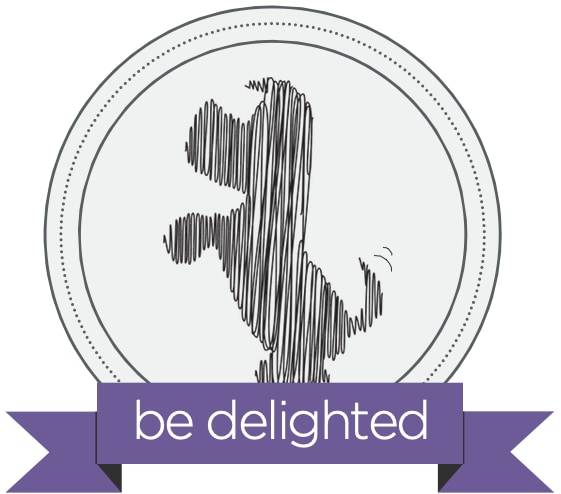 our be delighted guarantee
the dog bed dogs love™ isn't just a clever marketing slogan. it's our core belief.
molly mutt products are built to delight you and your pet for the long haul. if our service or products haven't achieved that, please let us know right away. we'll do whatever it takes to delight you.
learn more about our products