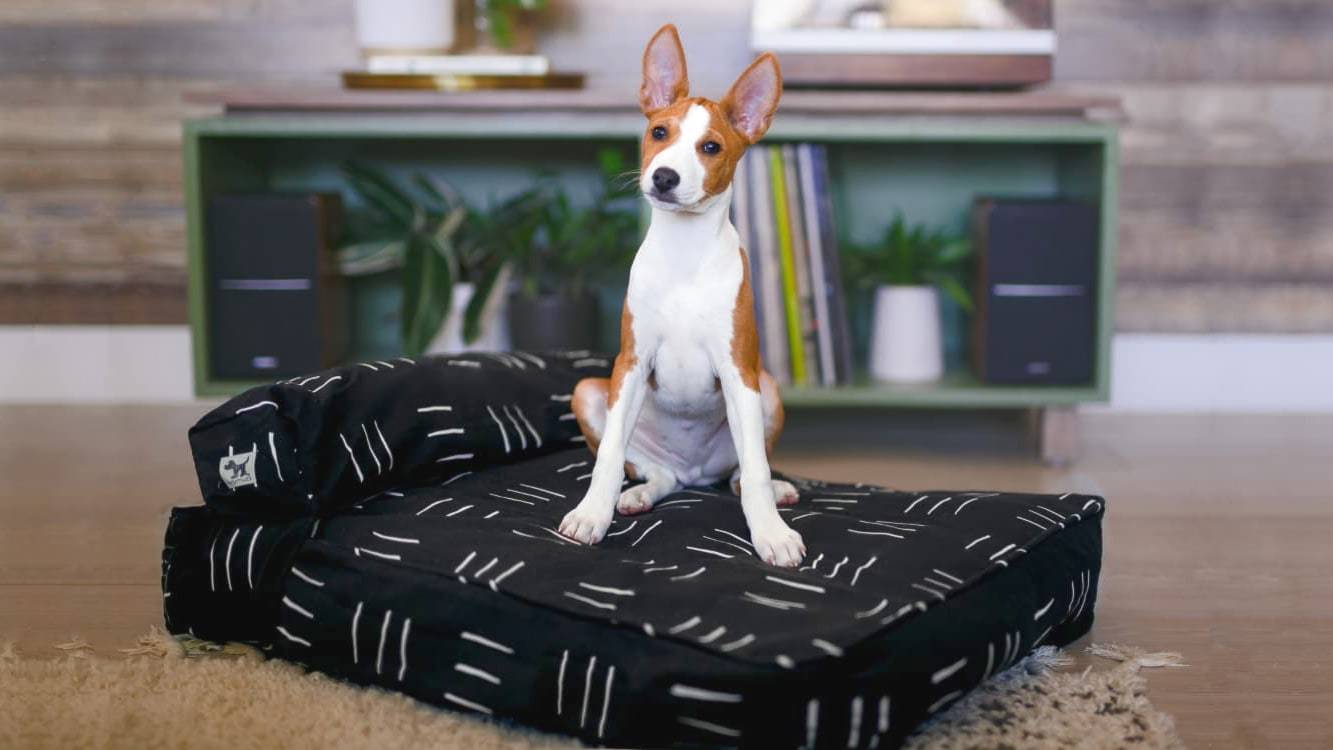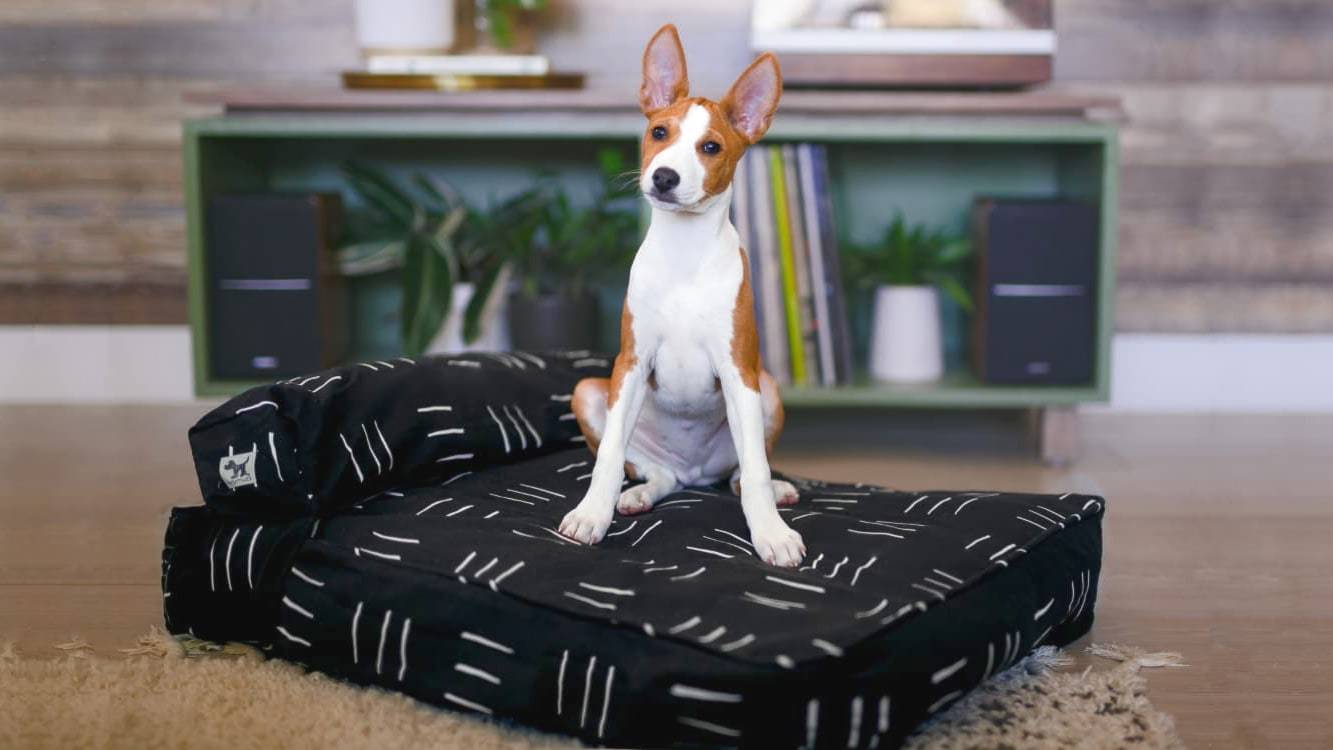 dog bed covers made from breathable 100% cotton canvas
durable, washable, and preshrunk covers
our wool filling is all natural, biodegradable, and regulates temperature
our story starts with one young woman, three muddy mutts, a couple of dirty dog beds & too many hauls to the laundromat
co-founder Molly — yes, Molly is a person, not a dog! — was living in a small San Francisco apartment on top of one of the city's many hills. so, every time her dog beds would get dirty (which was all the time) she had to cart them down one hill and up another to the laundromat.
and that's when the beds actually survived well enough to not be thrown away.
great workout aside, this became tiresome and she thought there had to be a better way. so she created dog bed duvet covers!
how the molly mutt bed works

stuff
simply fill our beds with your old pillows, blankets — anything soft from around your home.
sniff
your dog's favorite scent? it's you! as a result, the molly mutt bed is the dog bed dogs love.
snooze
rest easy. molly mutt beds are durable, washable, free from harmful chemiclas — and as you can see — lovable.
designed to match your style
there's a lot to love about the company that launched it all. molly mutt products are custom-designed & give your old stuff a new purpose... in other words, upcycle your life! because our designs are affordable & versatile it's a breeze to switch out looks any time you want — and most importantly, our patented system ensures love at first sniff. learn more in our faq.
our accessories are designed to make your dog's life easy and comfortable, like eco-friendly dog beds, armor liners & stuff sacks, pillow packs, dog bed covers and dog crate covers.
we also have the stuff you need to make your life easier and more comfortable like collars & leashes, totes and waste bag holders.