what are your product sizes?
dog beds, wool inserts, stuff sacks & armor
| size | D | W | H | weight |
| --- | --- | --- | --- | --- |
| petite | 20" | 20" | 4" | under 15 lbs |
| small | 22" | 27" | 5" | 15-30 lbs |
| med/large | 27" | 36" | 5" | 30-70 lbs |
| huge | 36" | 45" | 5" | 70-120+ lbs |
| 20" round | | 20" | 4" | under 15 lbs |
| 36" round | | 36" | 5" | 40-70 lbs |
| 42" round | | 42" | 5" | 60-90 lbs |
pillow packs
| size | D | W | H | weight |
| --- | --- | --- | --- | --- |
| small | 22" | 27" | 5" | 15-30 lbs |
| med/large | 27" | 36" | 5" | 30-70 lbs |
| huge | 36" | 45" | 5" | 70-120+ lbs |
crate covers
| size | L | W | H |
| --- | --- | --- | --- |
| 24 inches | 24" | 18" | 21" |
| 30 x 19 inches | 30" | 19" | 21" |
| 30 x 21 inches | 30" | 21" | 24" |
| 36 x 23 inches | 36" | 23" | 25" |
| 36 x 24 inches | 36" | 24" | 27" |
| 42 inches | 42" | 28" | 31" |
| 48 inches | 48" | 30" | 33" |
| 54 inches | 54" | 37" | 45" |
crate pads, wool inserts & armor
size
D
W
H
24 inches
24"
18"
2.5"
30 inches*
30"
21"
2.5"
36 inches*
36"
24"
2.5"
42 inches
42"
28"
2.5"
48 inches
48"
30"
2.5"
54 inches
54"
37"
2.5"
* fits both sizes of crate
couch covers
| section | 2-seater | 3-seater | 3-seater XL |
| --- | --- | --- | --- |
| seat width | 55" | 70" | 84" |
| cover length | 78" | 78" | 78" |
| arm width | 22" | 22" | 22" |
| arm length | 32" | 32" | 32" |
| seat crease back | 42" | 42" | 42" |
| seat crease forward | 36" | 36" | 36" |
pet blankets
small: 48" x 56"
large: 52" x 72"
dog collars
small: 10 - 14"
medium: 12 - 18"
large: 15 - 24"
extra large: 17 - 28"

dog crate covers should be measured in the order of length, width, then height. each crate cover size is named for its length. please see the diagram in the size chart above.
dog car seat covers are one size, measure 56" x 56", and fit nearly all vehicles with front & rear headrests.
do you offer custom sizes?
we have a full custom shop and are pleased to quote any project you'd like done using the beautiful molly mutt fabrics. need to cover a dog bed or crate that doesn't match our sizes? or maybe you have a more elaborate project?
we've made couch seat covers, curtains, bird cage covers, mini-fridge covers, RV cushions and more. simply complete our custom work form and we'll get back to you with a quote. all of our custom work is done right here in our oakland, california facility.
if you need a custom size or product, please complete our custom work form and we'll get back to you with a quote.
how do i clean my molly mutt products?
all molly mutt products are 100% washable. please FIND YOUR PRODUCT BELOW FOR MORE DETAILED INSTRUCTIONS.
care instructions
crate covers, car seat covers, couch covers, pillow packs:
↳ cold water wash — remove from the washer immediately — and hang dry only.
duvets, crate pad covers, pet blankets, stuff sacks:
↳ cold water wash, tumble dry low.
wool inserts:
↳ hand wash with a gentle detergent, leave to dry in the sun. wool should NEVER go in the washer or dryer!
outside (indoor/outdoor) products & armor:
↳ we recommend wiping off the product. if further cleaning is required, wash in cold water and hang dry.
TO AVOID fading or discoloring
Please avoid using detergents with the following, as these ingredients can cause premature fading:
optical brighteners — which are showing up in more and more detergents these days. there is some debate about the environmental and health effects of optical brighteners, but they can cause colors to fade or discolor. look for any of these names on your detergent bottle:

Optical Brightening Agents (OBAs)

Optical Whiteners

Fluorescent Brightening Agents

Fluorescent Brighteners

Fluorescent Optical Brighteners

Fluorescent Whitening Agents (FWAs)

Fluorescent White Dyes

Organic Fluorescent Dyes

bleach or bleach additives
TO AVOID shrinking
our products are pre-shrunk, but the extreme heat from some dryers and soaking can cause unintended shrinkage.

please follow the care instructions above. also, because we use 100% cotton canvas in nearly all of our products, avoid leaving your items sitting in the washer (or soaking) for an extended period of time. this can cause cotton to shrink.
how durable are your products?
our products are made of durable fabrics and stand up to normal wear and tear and numerous washings. unfortunately we do not offer any chew/tear-proof guarantees on our products. because our dog bed covers are stuffed with your old stuff it may help calm/soothe your pet, which can lead to fewer incidents.
are your products chew-proof?
unfortunately we cannot make any chew-proof guarantees regarding our products. however, many customers of chewy dogs have had great success when they add an old shirt or sock to the inside of their dog's bed.
your dog loves your scent and it can be calming for them.
are your products waterproof?
no, but... our indoor/outdoor line of duvets are water-resistant — making it easy to clean up after accidents or after a day in the great outdoors.
we also offer armor, which is a water-resistant liner designed to fit inside your molly mutt dog bed or crate pad. with armor, the insides of your cover are protected from the elements.
how accurate are your product photos?
we do our very best to represent the color of our patterns as accurately as possible on our website.
however, please be aware that factors such as varying screen calibrations and the lighting in which you view your items can affect the way a pattern looks. it is also possible that patterns from different dye lots may vary slightly in tone and hue.
how do i roll up my crate cover?
it's going to be easier if we show you. please watch this video.
Route 1-Click Protection offers you "peace of mind" package protection for all of your orders at an affordable price. The cost to you — to fully protect your package in the event that it is lost, damaged, or stolen — is calculated based on the subtotal of the order.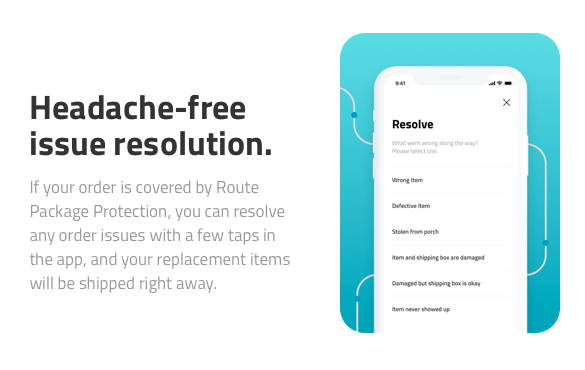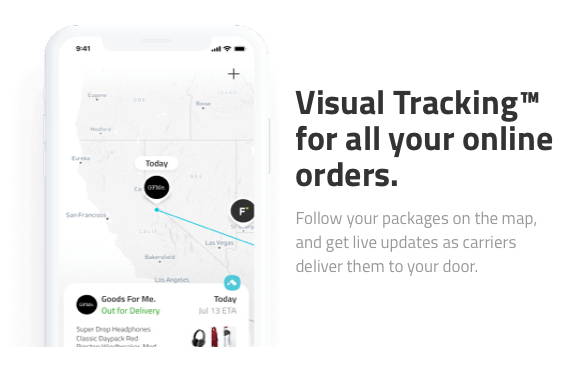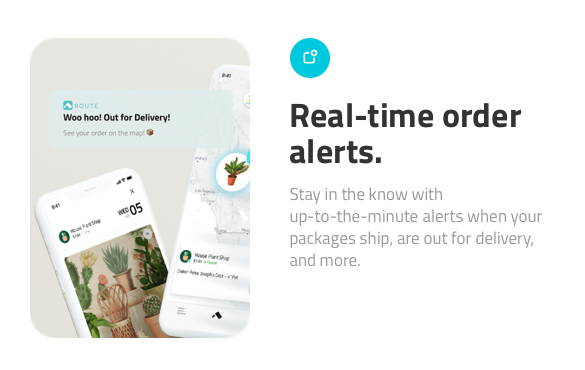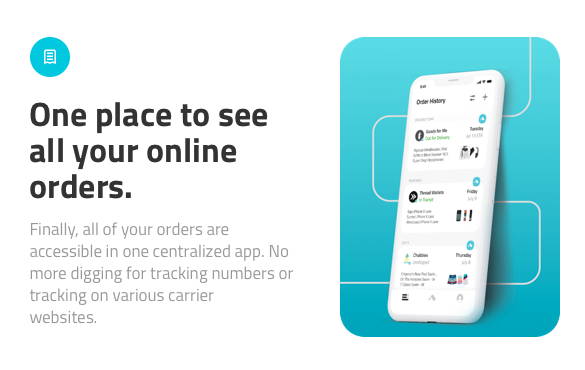 package protection is turned on by default, but it can be removed by clicking the red button. look for it in step 2 at checkout.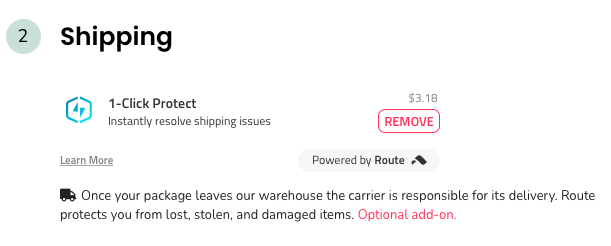 i can't find my favorite pattern in the size i need!
occasionally we sell out of sizes. if a size is missing from your favorite pattern that means we cannot currently ship the item.
feel free to contact us as there may be items that are not listed on our website.
what if my order contains a defective product?
if you receive your molly mutt products and find that they are in some way defective please let us know! we want to make sure that all molly mutt products meet our standards for durability and quality. we will make sure that you are sent a replacement quickly!
can i return or exchange my items?
yes, absolutely! we are a small company with free shipping on all outbound packages, so we are not able to offer free returns as well.
exchanges

place a new order for the item(s) you need now. we'll ship this order right away.

send back your other item(s) as a return—below—and we'll refund you when it arrives at our warehouse.
returns

up to 60 days after the purchase date, we refund the full purchase price for unused, unwashed items. refunds and exchanges will not be given for used or washed items. "used" includes, but is not limited to:
missing product wrappers

full of fur

smells of smoke or perfume

scratched or other damage
please note the following:
since embroidered & custom items are made just for you, these products are

not returnable.

if your order qualified for free gifts, please include the corresponding gifts or you could receive a less-than-full-price refund to account for those items.
return steps
securely re-package your items (using the original packaging if still available)

include a short note with your name & order number

use the carrier of your choice and send your package to this address
molly mutt returns
2855 mandela pkwy, suite 11
oakland, CA 94608
note: for small returns, the USPS flat rate padded envelope is the cheapest option. in general, USPS flat rate boxes are less expensive than Fedex and UPS.
we ship out of our Oakland, CA warehouse monday through friday. orders are typically shipped within 24 hours of being placed. orders with personalization can take an extra 1-2 days to ship.
if you have not received a shipping notification email, please check your spam or junk folder. sometimes these emails can accidentally be routed there.
ground shipments are via fedex ground/home delivery and USPS — we choose the best service based on your ship-to address. 2-day air and overnight shipments are sent via fedex express.
please see below for international shipping details.
how much does shipping cost?
we are pleased to offer FREE shipping on all contiguous U.S. retail orders! AK, HI, PR & VI residents must pay for USPS shipping, starting at $9.95.
please note: our sheepy™ wool-filled beds & mats are bulky items and require a shipping surcharge per sheepy™ item to PO Boxes, AK, HI, PR & VI. please use the "estimate shipping and tax" section of the shopping cart for more details.
how fast is your shipping?
we do our very best to ship orders within 1 business day of the order date—even embroidery orders, although they can take 1-2 days longer depending on volume.
the following holidays might add extra shipping days:
january 1 — new year's day
january 15 — martin luther king, jr.
february 19 — president's day
may 28 — memorial day
july 4 — independence day
september 3 — labor day
october 8 — columbus day
november 12 — veterans day
november 22 — thanksgiving day
december 25 — christmas day
overnight and 2-day shipping restrictions
we will rush to ship an overnight or 2-day order same day, but we can't guarantee same-day shipping for orders placed after 1 pm pacific time.
please note: orders placed monday through thursday will be delivered the next day. orders placed on friday will be delivered on monday; saturday and sunday orders on tuesday.
how do you ship orders to Canada?
we are excited to offer International Ground shipping (via Fedex) to all of Canada with duties & taxes included in the shipping price!
this shipping service will provide a faster, more seamless shipping experience to our Canadian customers.
rates start at $11 and include:
delivery by Fedex in 5-7* business days to most locations in Canada

full tracking all the way to your delivery address

duty & taxes are collected at checkout so there will be no delay in delivering your package
*Northern Canada provinces can take up to 10-14 days and are subject to fedex's Northern Canada Surcharge: An additional charge applies for packages destined to the Yukon, Northwest Territories, Nunavut and Labrador. This surcharge applies to postal codes A0K, A0P-A0R, A2V and X0A-Y9Z.
how do you ship all other international orders?
Fedex International shipping (delivery in 5-7 days)
delivery by Fedex in 5-7* business days to most locations

full tracking all the way to your delivery address

duty & taxes are not collected at checkout
*outlying areas can take up to 10-14 days
call us weekdays from 8:30-:430
(510) 238-8400
use the chat box at the
bottom of your screen